ALP Join Forces with #ActionMeso campaign to raise awareness of asbestos danger
07 Apr 2021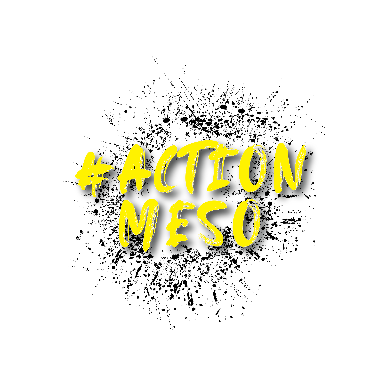 The Asbestos Law Partnership has pledged to work with 12 other law firms to support a new campaign, #ActionMeso, which aims to raise awareness of the dangers of asbestos and the cancer called mesothelioma, which is caused by exposure to asbestos.

The UK has the world's highest incidence of mesothelioma with around 2,700 people each year being diagnosed, often decades after exposure to asbestos.

ActionMeso brings together patients, carers, charities, support groups, healthcare professionals, law firms, and many other organisations under the same umbrella to make the public aware that asbestos remains a problem in the UK which must be addressed.

For the first time, thirteen law firms including The Asbestos Law Partnership have come together to support the #ActionMeso campaign by raising awareness of mesothelioma and asbestos, and helping to develop future campaigns and projects.

It is often mistakenly thought that because asbestos is banned in this country it is no longer a problem. However, it is still prevalent within many buildings, especially primary and secondary schools, colleges, and hospitals.

Helen Wilson, a partner at ALP said: "Asbestos is often thought to be a problem of the past but its not. Today people continue to be needlessly exposed to asbestos dust. In the past the biggest danger from asbestos was it being put in buildings, now the danger is asbestos deteriorating undetected or being removed in an unsafe way. Unless awareness is raised of the continuing dangers of asbestos, mesothelioma will continue to needlessly take loved ones away from their families too soon."

"ALP will continue its campaign to raise awareness of the dangers of asbestos. It is not a historic problem. We will at every opportunity continue to promote the rights of asbestos sufferers and their families. We will work with the other #ActionMeso organisations including the Support Group Forum to support the campaign by continuing to highlight the dangers of asbestos today so that as a community we can continue to make a difference."

ActionMeso has planned a series of activities to raise awareness of mesothelioma and the dangers of asbestos under the hashtag #ActionMeso.

Law firms who have pledged their support to #ActionMeso include Asbestos Law Partnership, Boyes Turner, Digby Brown, Fieldfisher, Graysons, Hodge Jones and Allen, Hugh James, Irwin Mitchell, Larcomes, Leigh Day, Royds Withy King, Slater Gordon and Thompsons.

The ActionMeso awareness campaigns will lead to major events, Action Mesothelioma Days (AMD), in 2021 and 2022 that aim to capture the public's imagination and reach a significant number of people outside of the mesothelioma community.

As a starting point ActionMeso is inviting the public to subscribe to the website www.actionmeso.org where new information will be posted regularly, and to follow the campaign on social media.

The Asbestos Law Partnership LLP was set up to act for mesothelioma and other asbestos disease sufferers. Unlike many other firms ALP acts exclusively for asbestos sufferers in bringing asbestos claims. ALP acts for clients throughout the UK and abroad. The firm has offices in the North West, Yorkshire and the Midlands. The partners combined have over 60 years' experience of asbestos litigation.

The firm is ranked in both Chambers & Partners and the Legal 500.

Chambers and Partners notes that Paul Glanville is an experienced practitioner with a strong track record in litigating complex and high-value asbestos-related disease claims. He is celebrated for his work in the UK and also on cases with cross-border dimensions. Testimonials include "Paul is very widely recognised for doing top-quality work and providing an excellent service to his clients" and "One of the pioneers of asbestos litigation."

The Legal 500 notes that Fozia Hussain is "very kind, patient and encouraging. She was thorough, honest and easy to work with"

As part of the firms commitment to asbestos sufferers and their families, the firm donates 10% of its net annual profits to good causes including the John Pickering and Partners Charitable Trust which was set up in 2009 and has to date donated over £175,000 to good causes that promote and protect the health of asbestos sufferers.
ActionMeso Working Group

ActionMeso is driven by a working group including representatives from Action on Asbestos, Asbestos Awareness & Support Cymru, Asbestos Victims Support Groups Forum UK, British Thoracic Oncology Group, Erase Meso, Glynnis Gale Foundation, HASAG, IOSH, Mavis Nye Foundation, Mesothelioma UK, The June Hancock Mesothelioma Research Fund, The UK Mesothelioma Alliance.
For more information on ActionMeso, visit www.actionmeso.org
Contact our Asbestos Solicitors