Bury Demolition Contractor Jailed Over Asbestos Exposure.
30 Mar 2017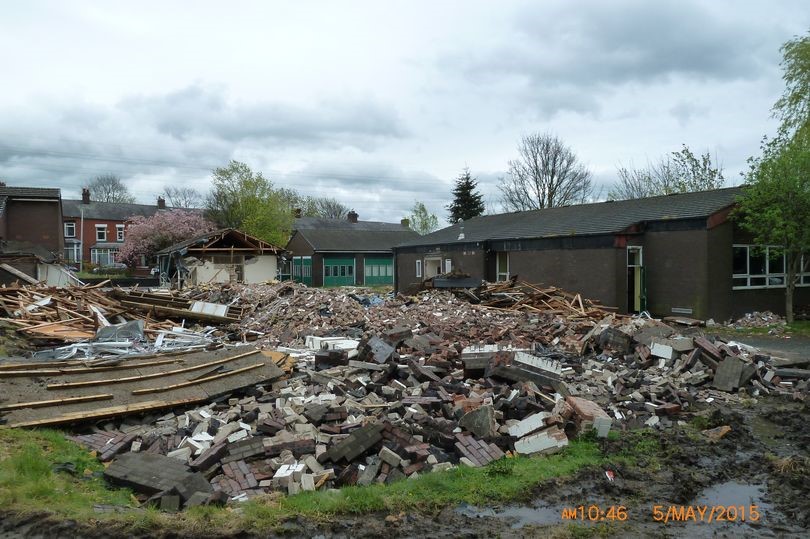 David Briggs of Briggs Demolition has been sent to prison for 24 weeks by Manchester Magistrates in January 2017 after he pleaded guilty to breaching The Health and Safety at Work etc Act 1974 and the Control of Asbestos Regulations 2012. He had illegally removed asbestos from a building site he was working on.
Exposure to asbestos fibres and dust puts people at risk of developing asbestos related conditions including mesothelioma, a cancer of the pleura, the lining of the lung, lung cancer, pleural thickening, asbestosis and pleural plaques. According to the HSE approximately 5,000 people die from asbestos related conditions each year in the UK.
Briggs ignored an asbestos survey which had been carried out when demolishing the former Oakbank Training Centre in Chadderton, Oldham in 2015 and in doing so exposed workers and others on site to asbestos dust and fibres putting them at risk of developing asbestos related conditions including mesothelioma in the future.
Briggs Demolition had advised the site owners to carry out an asbestos survey prior to the demolition work on site. The site owners followed the firm's advice and obtained a full asbestos survey which Briggs then ignored. The HSE whilst prosecuting said the survey had identified 230 square metres of asbestos materials on the site.
When first visiting the site in 2015, a Prohibition Notice was served by the HSE on Mr Briggs and the site owner. This meant all work on site was to stop until the extent of any asbestos disturbance could be established, half the site having already been demolished. Mr Briggs denied there was any asbestos on site.
HSE scientists from the Health and Safety Laboratory (HSL) confirmed asbestos was present in the remaining buildings.
As a result of Mr Briggs actions, three workers together with residents and passers-by were potentially exposed to deadly asbestos fibres as a result of the uncontrolled demolition work.
Briggs was charged with failing to protect the safety of his employees and other persons not employed by him, failing to prevent the spread of asbestos and illegally removing asbestos materials without a license.
Following the successful prosecution, the HSE inspector Matt Greenly said: "Mr Briggs wilfully ignored a professional asbestos survey, instigated by himself, and in doing so failed in his duty to protect his workers and anyone else around this site from a foreseeable risk of serious harm."
"The costs of removing this asbestos safely were saved by Mr Briggs which allowed him to undercut his competitors. This act of putting profit before safety is wholly unacceptable."
Helen Wilson, Partner at the Asbestos Law Partnership commented: "It is completely unacceptable that anyone in 2017 continues to be exposed to asbestos dust and fibres and to be put at risk of developing asbestos related conditions in the future such as mesothelioma as a result of a company's failure to comply with asbestos legislation."
For the HSE article please click here
For coverage in the Manchester Evening news click here
Contact details
Helen Wilson
Telephone: 0161 883 3560
E-mail: helenwilson@thealp.co.uk
Website: www.asbestoslawpartnership.co.uk
FREEPHONE: 0808 164 3730
Contact our Asbestos Solicitors